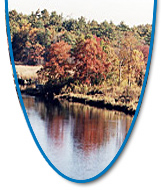 To coordinate the sale of your home with the purchase of your new one, your choice of a REALTOR® will make the difference between a hectic, frustrating time and a smooth, pleasant adventure.

Whether buying your first home or selling an old home and buying a new one, your REALTOR® can be of great assistance in negotiating and coordinating all the necessary transactions, from purchase and sales agreements through the closing and moving dates. North River Realty has the industry experience and the commitment to change this complicated task into an easy one. Here's how we can help you:


We will evaluate your home and advise you of many inexpensive things that will add buyer appeal and marketability.

Curb Appeal Exterior

Well maintained exterior

Foundations without cracks
Clean window casings, gutters, chimney, shutters, siding, doors and moldings
Anything that needs painting should be painted
Keep the sidewalks cleared
Mow the lawn
Trim your bushes
Make sure visitors can clearly read your house number
Plant flowers
Curb Appeal Interior

Clean all the windows inside and out
Make sure floors, tiles, tubs, showers and faucets sparkle
Clean kitchen appliances, especially ranges, ovens, refrigerator and freezer — inside and out.
Give the carpets a good cleaning
Ensure there are clean filters in the heating and air conditioner
Repair squeaky floors and oil squeaky doors
Fix doors that don't close properly and kitchen drawers that jam
Ensure the faucets do not drip
De-clutter the rooms and the closets
Replace burned-out light bulbs
Patch holes in walls
Clean and air out any musty smelling areas
Hang up fresh towels
Vacuum daily
Wax floors
Dust furniture, ceiling fan blades and light fixtures.
Once your home is ready to show, we will provide invaluable services to you:
Establish a fair asking price for your home, based on the location, economic conditions, supply-demand of the local market, seasonal influences, school availability in the area, the average home prices in the neighborhood, and the extra features and amenities of your home
Promote, advertise and market your home, using resources not available to homeowners who prefer to self-sell their homes
Schedule all showing appointments, negotiating times that are convenient for you.
Qualify interested buyers
Negotiate a sale price with the buyer

Other services we can provide:
Referrals for insurance, inspections, legal counsel and financing
Refer you to a lender for a bridge loan, if you need to purchase a new home before you have sold your current one.